Exhibition
18.05
21.02.2021
Kleureyck
Van Eyck's Colours in Design
An exhibition about the innovative use of colour, linking the past and present with each other.
What is the origin of colour? How do you create colour? What is the impact of colour? In honour of the Year of Van Eyck in Ghent, the museum is hosting a large exhibition on the innovative and diverse use of colour. The exhibition starts from the unprecedented hues of Jan van Eyck and illustrates the significance of colour to contemporary designers.
Stroll through the 8 colour groups of Van Eyck in a pigment walk. Over 100 design pieces demonstrate how light, matter and patterns have their effect on colour. You walk along inspiring colour experiments in product and textile design, ceramics and glass art. In a number of research projects, designers are examining how they can influence colour and which effect colour has on us.
Experience the power of colour for yourself in the experience rooms. Eleven designers were each allocated a room to work on the theme of colour and the senses: they let you perceive, taste and hear colour. The specially developed rooms unleash a spectrum of experiences on visitors great and small.
The exhibition is a coproduction with lille3000 as part of Lille Métropole 2020 World Design Capital. Colors, etc. is on display in Tripostal.
Curator: Siegrid Demyttenaere together with Sofie Lachaert [pigment walk].
Germans Ermičs - Wide Horizon Screen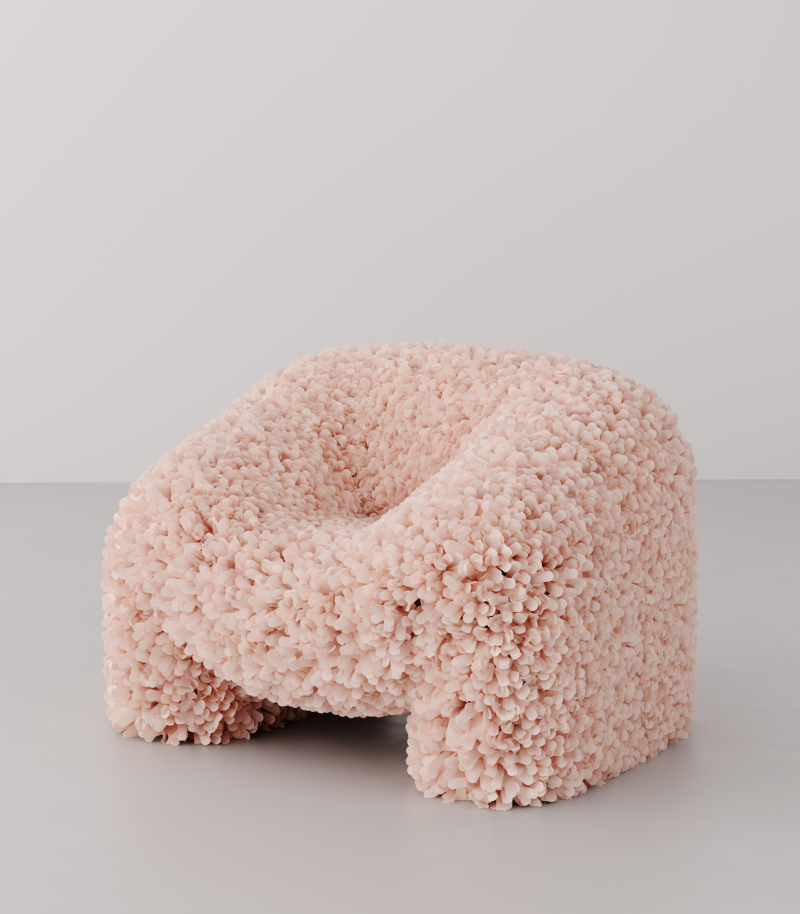 Andrés Reisinger - Hortensia Chair
Boisbuchet + mischertraxler - Colourful Kinaesthesia